Đổi trò chơiThough the number of MLM (multi-level marketing) businesses has decreased, the revenue of these businesses has risen rapidly. Disguised MLMs are still challenging management agencies.
According to the Ministry of Investment and Trade (MOIT), the number of businesses registering MLM activities has decreased by two-thirds since 2016.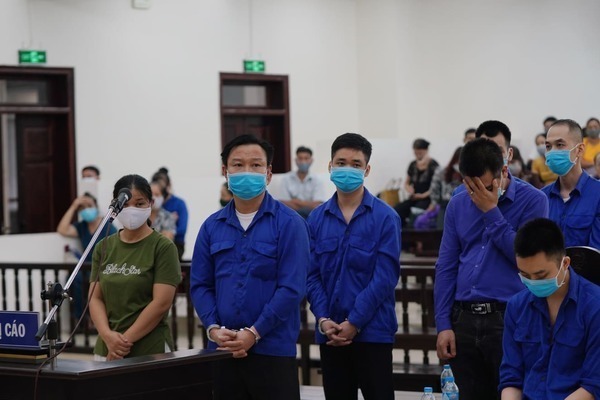 The number of legally operating MLM businesses dropped from 67 in 2016 to 21 in September 2020.
Đổi trò chơiOf this, one-third of businesses had licenses revoked and the other one-third stopped operation because of bad performance.
Đổi trò chơiA government report showed that the number of legally operating MLM businesses dropped from 67 in 2016 to 21 in September 2020. As many as 46 businesses had their licenses revoked or stopped operation themselves.
However, since 2018, nearly 20 businesses have applied for registration of MLM operations to MOIT. Two thirds of them are foreign invested businesses.
Đổi trò chơiThe MOIT view is that MLM still needs tight control. While believing that the presence of foreign investors is good, it is necessary to be cautious when considering their proposals to join the market.
While the number of MLM businesses and people is on the decrease, the turnover from MLM is on the rise.
In 2016-2017, the total turnover was VND8 trillion a year, while the figure was over VND10 trillion in 2018. The total turnover from MLM in 2019 was VND12.575 trillion, up by 16 percent over 2018 and 35 percent over 2017.
Đổi trò chơiOn November 18, MOIT sent a document to relevant ministries and agencies, offering advice on the draft decree to amend the Decree 40/2018 on MLM management.
Đổi trò chơiMOIT wants to add some business conditions for MLM companies. Foreign investors registering MLM in Vietnam must have conducted MLM for at least three years in another country before entering Vietnam. The requirement has also been set by China.
According to MOIT, the method, if approved, will help state management agencies assess the level of creditworthiness of foreign-invested enterprises that want to enter the Vietnamese market, thereby screening MLM enterprises to reduce the risks of economic losses for Vietnamese.
The dark side of the regulation is that it will prevent newly set up businesses which don't have much experience to join the Vietnamese market.
However, some analysts say that the provisions drafted by MOIT are not as strict as expected.
Đổi trò chơiA government report said that unlicensed and disguised MLM activities to swindle people and seek illegal profits are on the rise.
Meanwhile, MOIT said it is very difficult to control the activities because subjects communicate in secret groups on social networks, making it difficult to approach them to collect information and evidence.
Đổi trò chơiIn the draft decree, MOIT does not require the presence of MLM businesses' branches in localities. Explaining this, MOIT said the regulation may put a financial burden on businesses. 
Ha Duy

Đổi trò chơiOnly three of the 20 firms lodging an application last year have met all registration criteria to run multi-level marketing (MLM) business in Vietnam.

Thirty-three investment funds that has pledged to pour US$ 815 million in Vietnamese innovation start-up businesses in the next five years.