Many buildings up for sale cannot find buyers.
JLL has reported a slowdown in the number of real estate M&A deals in the first nine months of the year.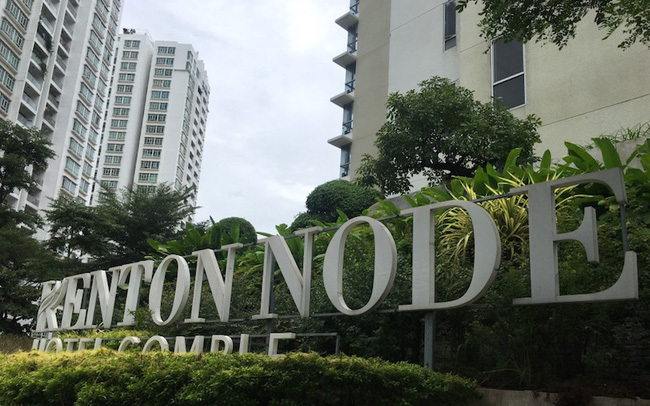 Đổi trò chơiOne example: BIDV announced the selection of an institution to organize the auction of the debt of Tai Nguyen Construction, Production and Trade Company. The assets put into auction were the principal and interest on the auction day, worth VND4.063 trillion.
Kenton Residences is one of the projects developed by Tai Nguyen. It was initially designed covering an area of 9.1 hectares, comprising nine 15-35-story towers, 1,640 high-end apartments and a 20,000 square meter shopping mall. The total investment capital was $300 million.
The construction began in 2009, but stopped in 2011. In 2017, Kenton Residence was activated again, renamed into Kenton Node, and had the design changed.
BIDV Gia Dinh Branch also announced the compulsory sale of 65 apartments at Ky Nguyen Apartment Bloc in district 7, HCM City developed by Duc Khai JSC. The starting selling price was VND2.188-5.4 billion per apartment with the area of 135.98 to 368.45 square meters.
The prices are reasonable at VND15-16 million per square meter, including VAT.
This is the third time that BIDV has offered to sell Ky Nguyen apartments. The first auction was organized in October 2019, when only one out of 27 apartments was sold.
Commercial banks, one after another, have continuously put real estate into auction to collect debts since the beginning of the year.
VietinBank has offered to sell the land-use rights and assets on land at Can Tho Center, 3.23 hectares, with the starting price of VND190 billion.
On its website, SCB have offered to sell 10 real estate assets which have value of between several billions of dong and hundreds of billion of dong. These include Phuoc Son storehouse in Thuan An commune in Binh Duong province, offered at VND830 billion.
Đổi trò chơiThe other assets, houses and land use rights are offered at VND2.2-10 billion.
Đổi trò chơiDinh The Hien, a finance expert, commented that banks have recently put real estate into auction to collect debts, while they previously sold assets through many different channels.
Though the selling prices are viewed as 'very reasonable', many assets still cannot find buyers. The assets of Hung Ngan Housing JSC have been put into auction four times with prices falling by tens of percent compared with the first auction. But they still cannot be sold.
In the latest auction, BIDV set the starting price at VND396 billion, or 24 percent lower than the figure at the first auction in February 2020. 
Duy Anh

Economic and political reasons are major factors that make Vietnam a bright market.

Industrial property continues dominating the market thanks to the fast growing manufacturing industry.