The establishment of two new wetland protected areas (WPAs) – Thai Thuy WPA in Thai Binh and Tam Giang-Cau Hai WPA in Thua Thien-Hue, were seen as positive major outcomes 
Đổi trò chơiof the 'Conservation of Critical Wetland Protected Areas and Linked Landscapes' project in 2015-20.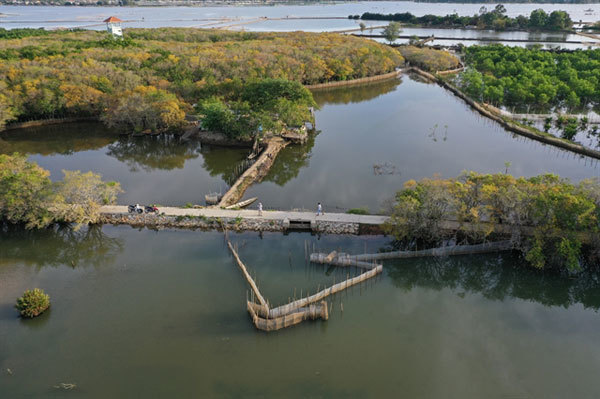 Ru Cha wetland forest is seen in Thua Thien-Hue Province. The area is part of the new established Tam Giang-Cau Hai wetland protected area in central Vietnam. VNS Photo Ho Cau 
A report from the United Nations Development Programme in Vietnam (UNDP) found that regulations and policies had been issued by the Government to promote sustainable wetland management and conservation.
The project also helped integrate wetland conservation and management into the main plans of the two provinces, improving livelihoods for local communities and awareness and capacity building in conservation, management, and sustainable use of wetlands at the national and provincial levels.
Đổi trò chơiThe project, funded by the Global Environment Facility (GEF) through UNDP, was implemented from 2015 to 2020 to establish new wetland protected areas and minimise existing and emerging threats from linked landscapes by strengthening capacity to manage protected areas.
Đổi trò chơi"The establishment of two wetland protected areas in the two provinces demonstrates the sustainable development goals between the socio-economic development and nature conservation, biodiversity, and environmental protection," Deputy Minister of Natural Resources and Environment Vo Tuan Nhan said at the project closing event last week.
Đổi trò chơi"Although facing many difficulties, the two wetland protected areas were set up with the strong commitment of the leaders of Thai Binh and Thua Thien-Hue provinces and the consensus of the local people," he said.
Đổi trò chơiHe added the Thai Thuy WPA and Tam Giang-Cau Hai are the first WPAs to be established under the provisions of the 2008 Law on Biodiversity in Vietnam.
Government Decree No. 66/2019/ND-CP dated July 29, 2019, on the conservation and sustainable use of wetlands and its guiding documents have contributed to fulfilling Vietnam's legal framework for wetland management and improving the management of WPAs in the face of development pressures and the increasingly severe global impacts of climate change, according to the UNDP's report.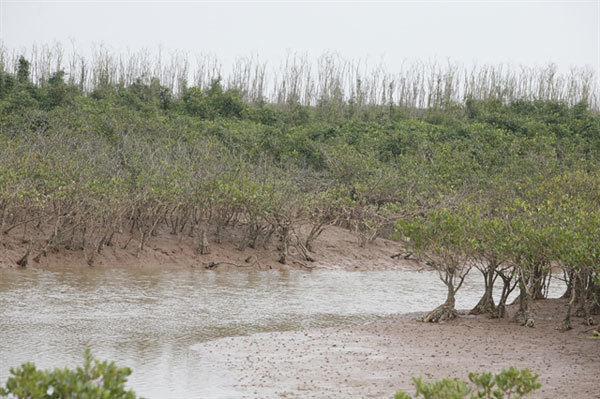 The mangrove forest is well preserved at Thai Thuy Wetland Protected Area in Thai Binh Province. It is one of two new WPAs established in Vietnam. VNS Photo Cong Thanh 
Đổi trò chơi"As this project closes, the momentum for the protection and sustainable use of wetlands must continue and collaboration among all stakeholders must be enhanced. We count on the leadership of MONRE to mobilise financial resources from both the public and private sector to ensure adequate resources for the efficient protection and management of wetlands," Sitara Syed, UNDP Deputy Resident Representative in Vietnam, said.
To date, 11 WPAs have been established in Vietnam, while nine biosphere reserves for protection and conservation.
A list of 16 protected marine areas (MPAs) was added to the list of natural protected areas in the country.
Đổi trò chơiHowever, serious threats of pollution, dynamite and electric shock fishing and haphazard infrastructure construction for tourism have been seen as major challenges for the existence of the WPAs, MPAs, natural reserves and national parks.  VNS   

Đổi trò chơiA wetland nature reserve was recently established in Thai Thuy district in northern Thai Binh province.

Đổi trò chơiJust 10km outside Hue, Ru Cha, a primary wetland forest of mangroves has become a popular for day trippers exploring Huong Tra Town.